PEER INTRODUCES NEW BILL TO END LATE PAYMENT FOR SMALL BUSINESSES
Lord Mendelsohn has introduced a Private Member's Bill to Parliament to enforce a new 30-day limit on the payment of invoices, backed up by large fines for the most persistent late payers.
The introduction of the Bill follows news that late payment owed to small businesses reached £131 billion in 2019, according to accounting platform Xero, while business investment is apparently falling at the fastest rate for 17 years.
Lord Mendelsohn's Small Business Commissioner and Late Payments Bill contains a package of measures to deal with an issue which has long been seen as a block to UK growth, investment and productivity.
According to the Federation of Small Businesses around 50,000 businesses fail every year due to late payment and therefore lack of cashflow. Another survey by the SEC Group revealed 90% of construction business owners reported mental health issues – from stress to suicidal feelings – due to payment abuse. The construction sector is among the worst sector when it comes to late payment.
The Bill lists many measures including:
A 30-day limit on all payments, matching the requirement on public bodies.
Powers for the Small Business Commissioner to impose large fines on the worst offenders.
Making the payment of statutory interest and compensation automatic, removing the need for suppliers to claim it from their customers, which rarely happens in practice.
Expanding the remit of the Small Business Commissioner to include the construction sector and public bodies, where some of the worst payment practices exist.
Banning the most unfair payment practices such as charging fees to join supplier lists.
Mandating the use of Project Bank Accounts for large public construction projects.
Banning specified payment practices such as prompt payment discounts'; 'Pay to stay' practices whereby purchasers impose charges on suppliers to maintain their supplier status. Contractual clauses that preclude suppliers from ceasing work or placing works on hold for non-payment.
Lord Mendelsohn said:
"Late payment is crippling small businesses while the UK economy is crying out for investment. By failing to tackle late payment we are starving our small businesses of the capacity to act. This Bill will tackle the issue once and for all with a package of measures that is operable, impactful and measurable".
Nicki Kinton, of Confident Cashflow in Swindon, is an expert in helping business owners implement good practice in credit control and also helps business owners get their invoices paid. She said:
"In principle it's a great idea, anything that levels the playing field and tackles this country's culture of supply chain bullying and late payment practices is a great for small businesses.
"I would caution that it won't be the cure all that millions of small business owners would hope it will be. Given the volumes of micro, small and medium sized businesses it would be a very expensive proposition for the Small Business Commissioner to manage late payment reporting for all of them too. And too onerous on micro and small businesses in particular to manage the self-reporting.
"That said, in the same way that poor cash flow is cascaded down the supply chain, so should good payment practices, and therefore improved cash flow. So whilst smaller businesses may not directly benefit there will inevitably be a ripple effect over time as general practices in the UK improve and cash flow is no longer being bottlenecked with bigger companies.
"The responsibility still lies with every business to manage the risk of selling on terms themselves. Legislation is not a substitute for good practices, rather it should be seen as something that supports best practice and provides a safety next against unscrupulous payment behaviour."
Phil Hall, Head of Public Affairs & Public Policy at the Association of Accounting Technicians, said:
"There is no reason why any business should be paying its suppliers in more than 30 days and the Small Business Commissioner must have powers to impose fines on persistent late payers. As a result, AAT very much welcomes the measures being proposed by Lord Mendelsohn and hopes other politicians, from all parties, back this important Private Members Bill."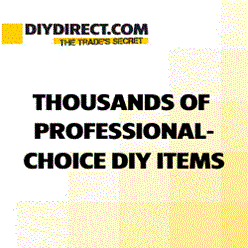 In case you missed it see what's in this section